Despite all the rain we received this week our concrete contractors managed to complete this much needed sunken concrete driveway repair for new homeowners.
Shortly after moving in these homeowners decided to replace the old concrete driveway that had sunk in front of their garage. This was a smart decision as sunken concrete driveways pose serious tripping hazards and can damage your vehicle's tires. From a visual standpoint, a sunken driveway is an eye sore and the first thing most guests will notice when coming to your front door.
The finished result is a fully functional and (more importantly) safe concrete driveway for the new homeowners to enjoy. We think it's time for an official housewarming party if that hasn't already happened yet.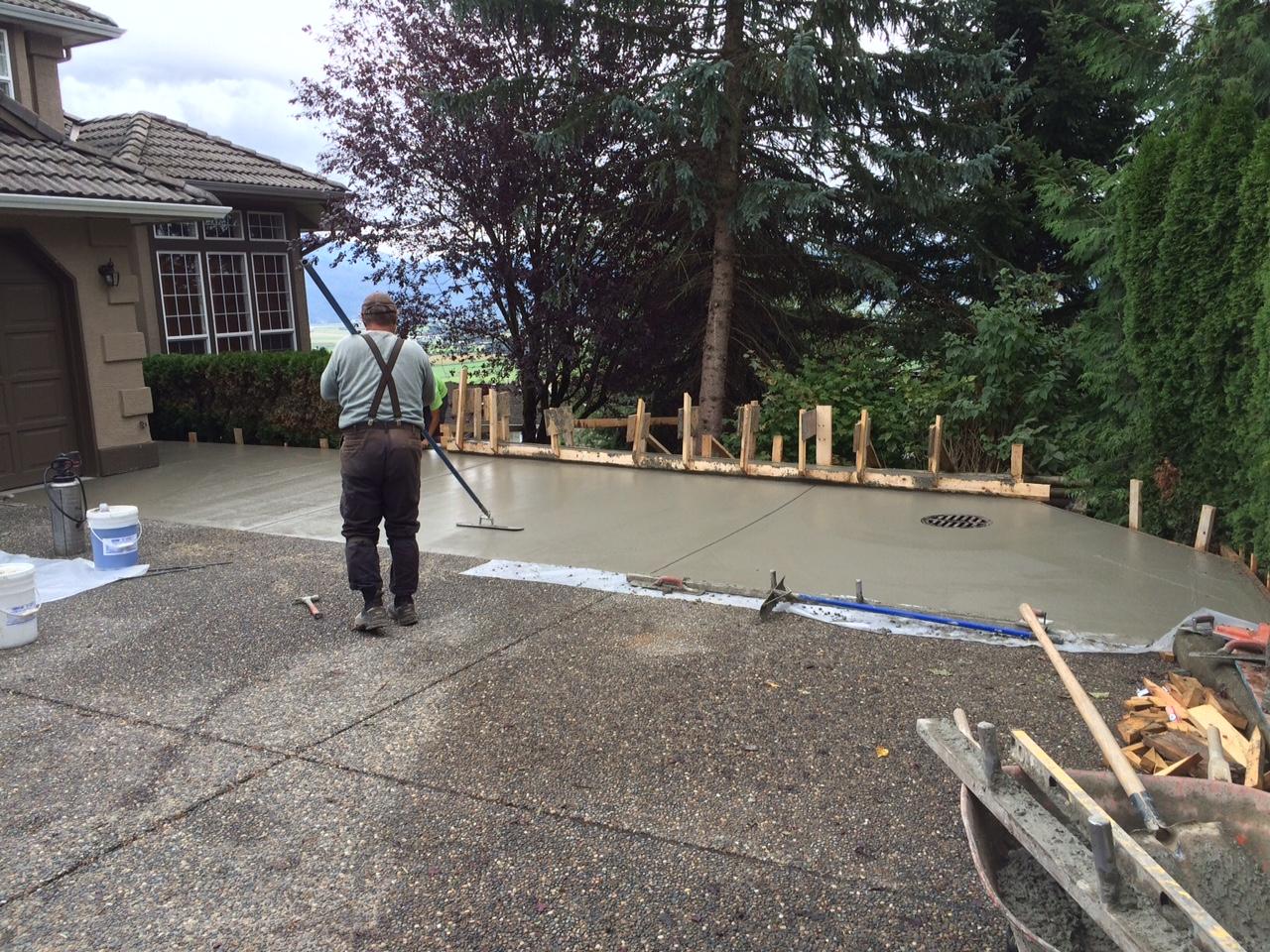 If you notice early signs of a sunken driveway contact Captain Concrete immediately. We will come assess the situation, help you understand sunken driveway repair costs, and advise on the best course of action so you to make the right decision.
Call us at 604-302-0020 or complete our online Contact Form today.