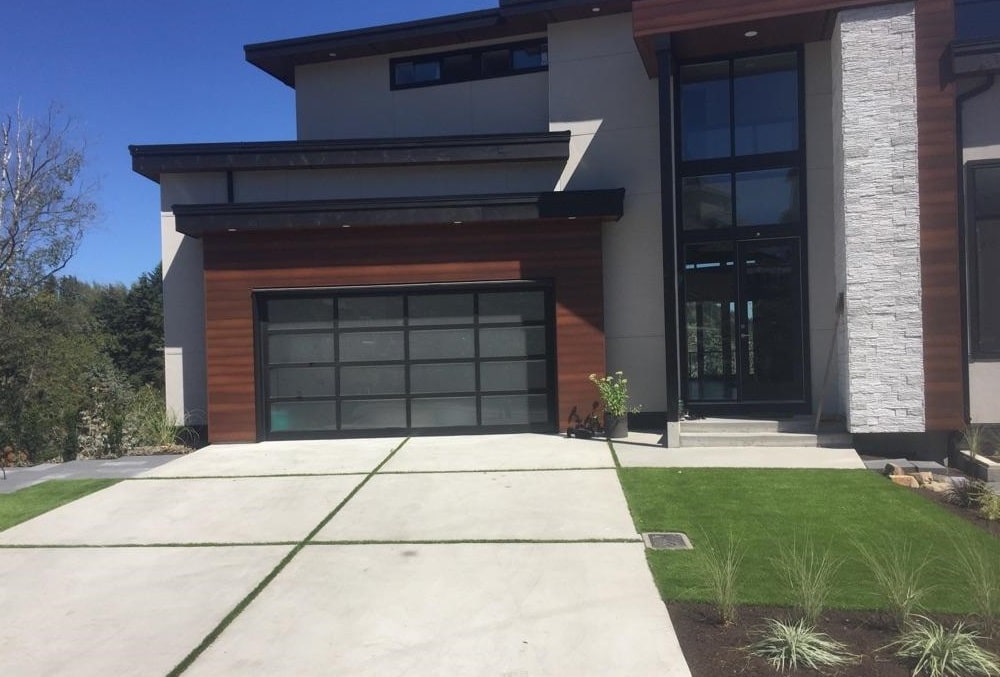 Concrete driveways enhance the look of your property and have become an essential part of property owners' landscaping plans. They are low maintenance permanent additions that help decrease property erosion, create a safe path for kids to ride scooters or bikes, plus they help to keep your vehicles and property clean.
Our concrete driveway services incorporate the advancements in today's concrete options and technology. As a start-to-finish concrete contractor servicing the entire Fraser Valley we take care of all your concrete driveway needs including demolition, forming, placing, and cleanup. We pour concrete driveways for new construction homes as well as perform desperately needed concrete driveway repairs, and everything in between.
We offer a variety of decorative concrete driveway options including stamped concrete, broomed concrete and aggregate concrete. Plus we have over 30 years of combined experience in working with all types of driveways – flat and steep, big and small, simple and complicated. Below are just a few images of our concrete driveway designs and work in the Fraser Valley. Be sure to check out our Project Gallery for current work!
Contact our Concrete Contractor about your concrete driveway needs throughout the Fraser Valley including Langley, Mission, Maple Ridge, Abbotsford, Aldergrove, Surrey and more.
Call 604-302-0020 today.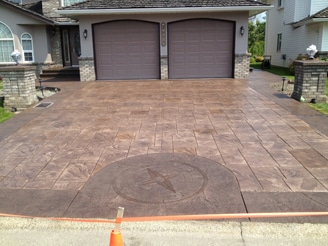 Stamped concrete driveway in Chilliwack, BC featuring compass design.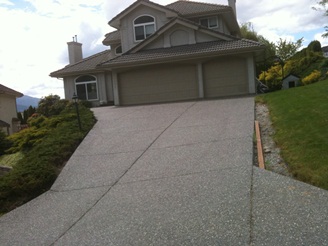 Steep exposed aggregate driveway.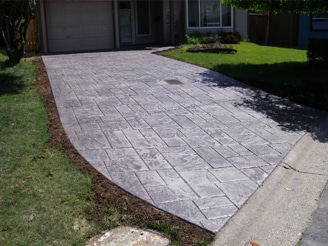 Stamped concrete driveway featuring rough cut ashlar slate pattern.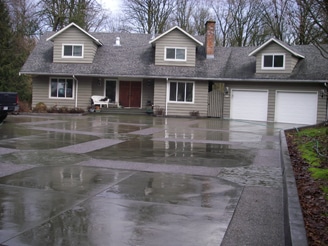 Large broomed finish concrete driveway featuring exposed aggregate borders, walkways and retaining walls.