CONCRETE DRIVEWAYS
Concrete driveways enhance the look of your property and have become an essential part of property owners' landscaping plans. They are low maintenance permanent additions that help decrease property erosion, create a safe path for kids to ride scooters or bikes, plus they help to keep your vehicles and property clean.
Our concrete driveway services incorporate the advancements in today's concrete options and technology. As a start-to-finish concrete contractor servicing the entire Fraser Valley we take care of all your concrete driveway needs including demolition, forming, placing, and cleanup. We pour concrete driveways for new construction homes as well as perform desperately needed concrete driveway repairs, and everything in between.
Our concrete services book up quickly, particularly in Spring and Summer months. If you are thinking of having your concrete driveway refinished or want to pour a new concrete patio contact us as soon as possible to get a free quote and reserve your job.
Our competitive rates and great testimonials make us the only call you need to make! Call 604-302-0020 or fill out our website contact form.
What Our Clients Say About Our Concrete Services

"We had our concrete driveway, patio and sidewalks done by Captain Concrete. They have been one of the best contractors to work with. Darrell and his team were dependable, reliable, honest, hardworking (even in the pouring rain) and pleasant to work with. They were flexible with our minor changes, additions, etc. Darrell communicated well with us. We are very satisfied with their work and highly recommend Darrell and his team to all who ask, pass by and admire the work done. Thanks again!"

~  L & E, Walnut Grove, BC
Our concrete contractors are always in high demand and our schedule books up quickly, especially through the Spring and Summer seasons. If you are needing our concrete services please contact us as soon as possible to get a free quote and reserve your job.
We offer a variety of decorative concrete driveway options including stamped concrete, broomed concrete and aggregate concrete. Plus we have over 30 years of combined experience in working with all types of driveways – flat and steep, big and small, simple and complicated. Below are just a few images of our concrete driveway designs and work in the Fraser Valley. Be sure to check out our Project Gallery for current work!
Contact our Concrete Contractor about your concrete driveway needs throughout the Fraser Valley including Langley, Mission, Maple Ridge, Abbotsford, Aldergrove, Surrey and more.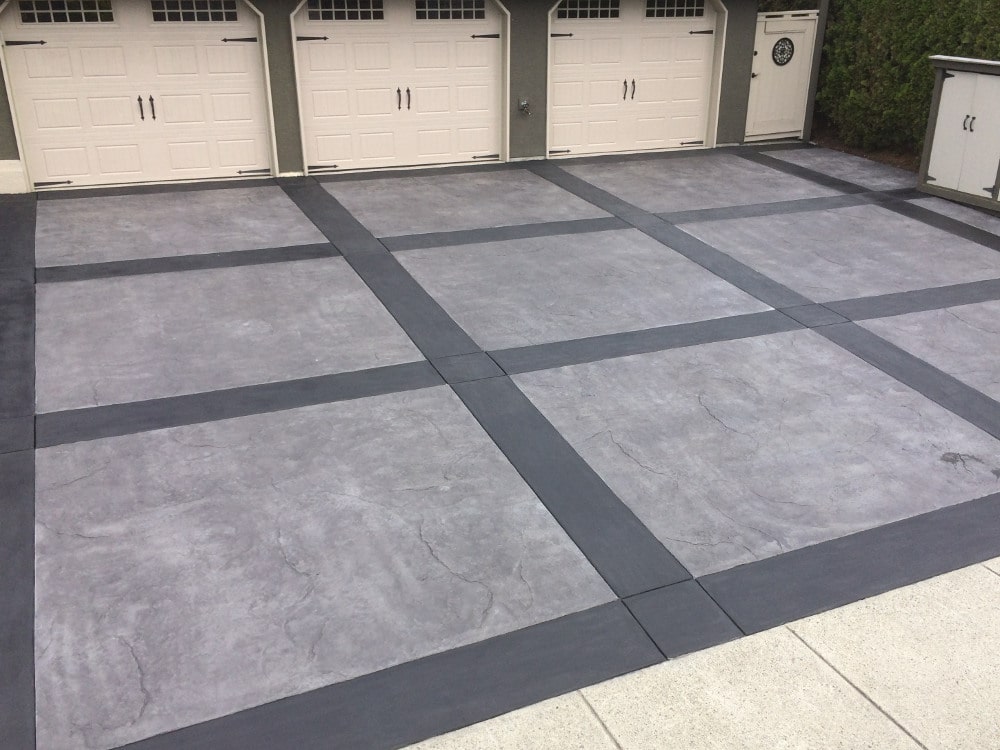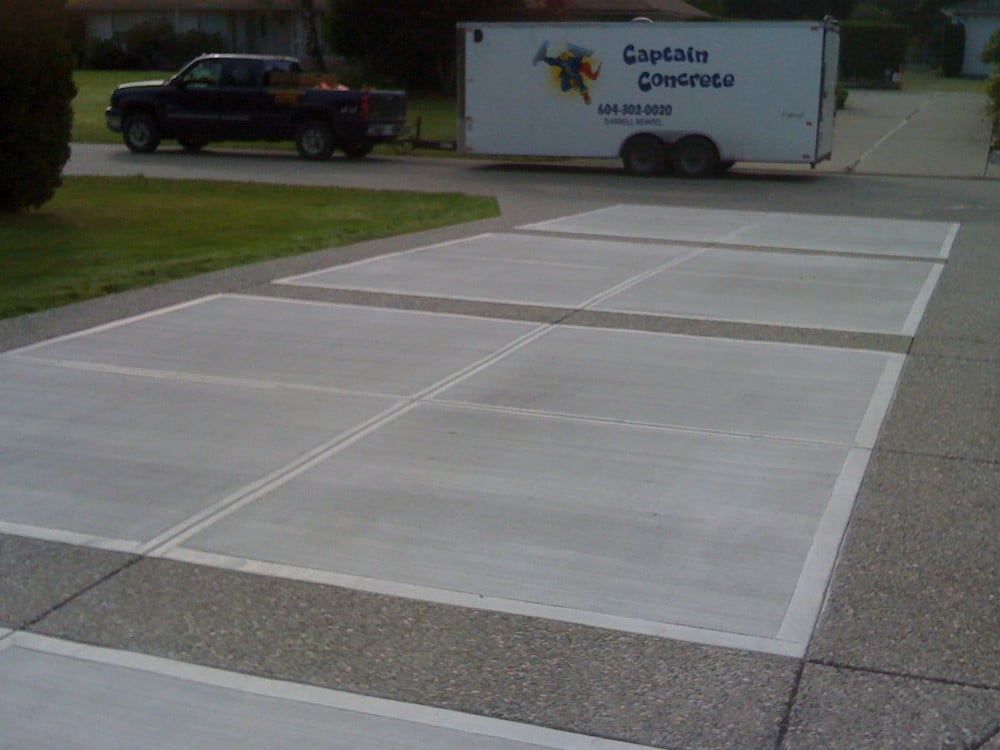 What are the benefits of a concrete driveway?
Professionally installed concrete driveways provides a plethora of benefits for the homeowner. If you're looking for an affordable way to enhance the value of your home a new driveway is the answer!
Improved property value
Low maintenance costs
Higher load bearing capacity than asphalt