CONCRETE PATIOS & DECKS
Each and every concrete patio is attractive in its own unique way. With some landscaping imagination a broomed or stamped concrete patio can greatly enhance the ambiance and functionality of your home's outdoor space!
At Captain Concrete we work with homeowners throughout Abbotsford and the Fraser Valley to create a usable outdoor patio space perfect for entertaining. We'll help you create the space you've always dreamed of with easy to maintain colored, stamped, textured or combination concrete! You decide and we'll help you create your dream space.
We are a complete concrete patio contractor which means we help with:
Concrete patio design
Demolition and disposal of current concrete patio
Concrete prep, forming, cutting, and placing work
Our concrete services book up quickly, particularly in Spring and Summer months. If you are thinking of having your concrete driveway refinished or want to pour a new concrete patio contact us as soon as possible to get a free quote and reserve your job.
Our competitive rates and great testimonials make us the only call you need to make! Call 604-302-0020 or fill out our website contact form.
What Our Clients Say About Our Concrete Services

"We hired Captain Concrete to tear out an old existing concrete patio and replace it with a stamped patio and sidewalk and we couldn't be happier with the results! It was effortless – a one-stop project from planning, demolition, removal and construction. With our hectic schedule this was invaluable to us. The work they did for us far exceeded our expectations. The patio turned out beautifully! The staff were friendly, knowledgeable and readily available to answer my many questions along the way. We will definitely hire Captain Concrete in the future and wouldn't hesitate to recommend them to our family and friends."

~ BC and TC
Our concrete contractors are always in high demand and our schedule books up quickly, especially through the Spring and Summer seasons. If you are needing our concrete services please contact us as soon as possible to get a free quote and reserve your job.
Concrete Patio Benefits
There are several benefits of a concrete patio for your home when compared to a wood, brick or natural stone patio:
Concrete patios offer greater design versatility
Concrete patios are very durable
Concrete patios are very low maintenance.
Concrete patios typically cost less than other outdoor flooring such as brick or natural stone.
Concrete patios are less labour intensive to install.
Concrete patios can be any size or shape.
Concrete patios stand up to harsh weather conditions.
Concrete patios don't warp or rot like wood patios
Concrete patios don't let grass and weeds grow through the surface like paving or concrete patio slabs.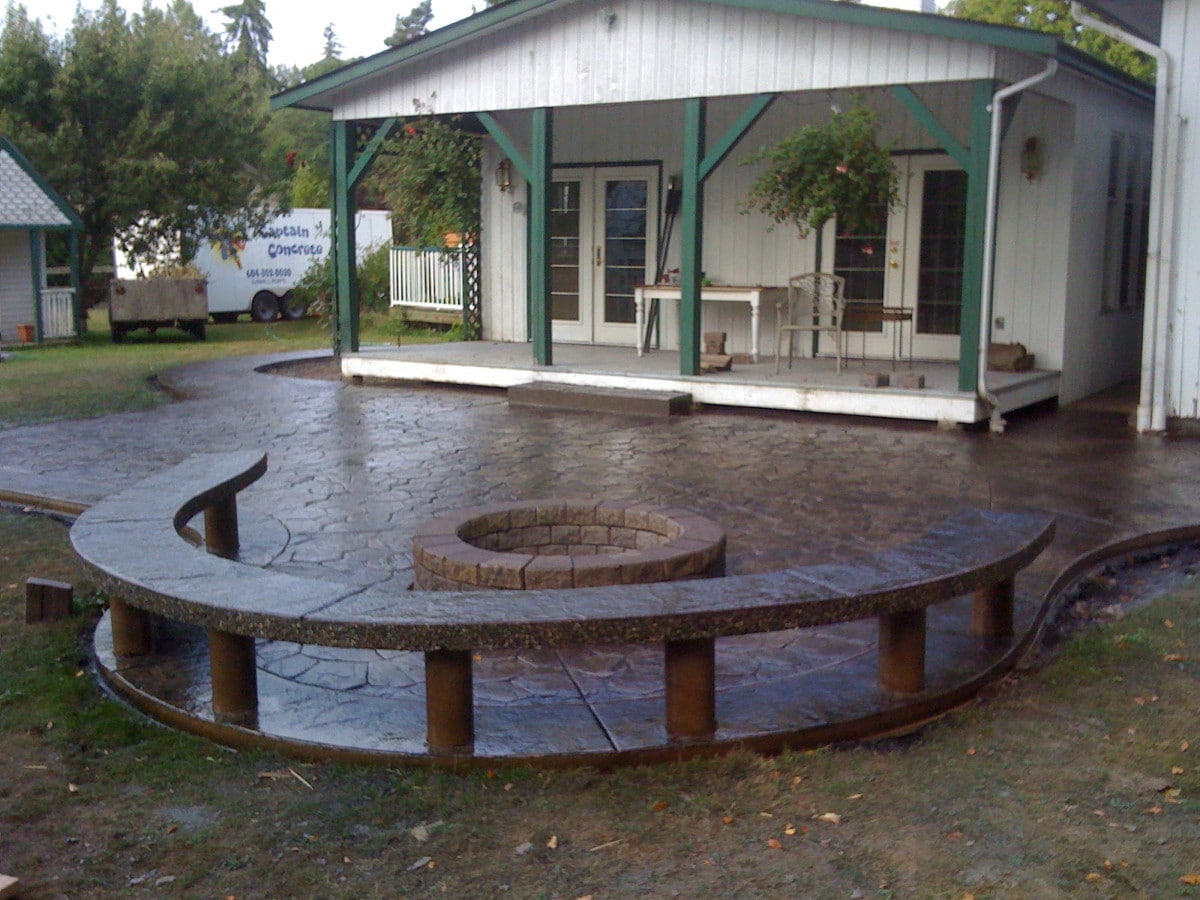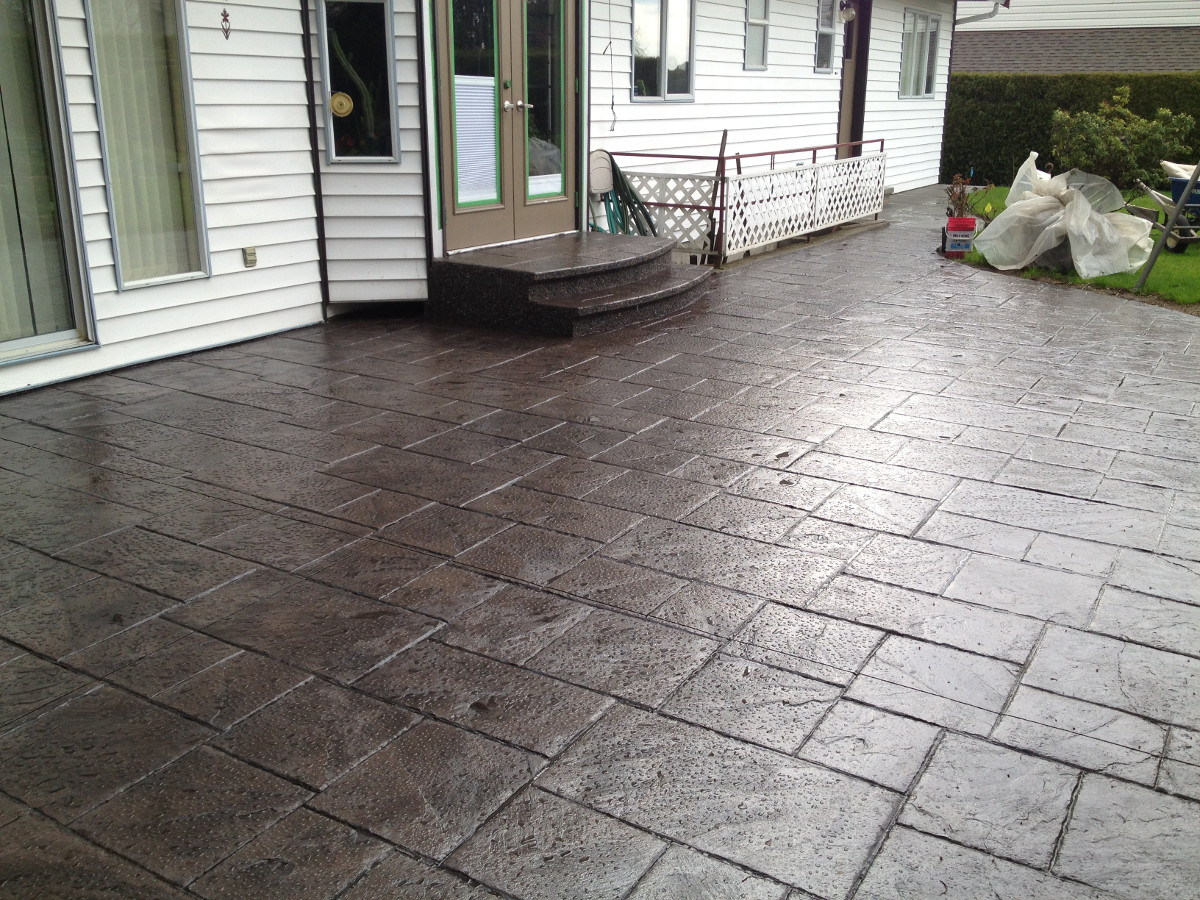 Concrete Patio Cost
For a 500 square foot removal and replacement project, the cost of a concrete patio can range anywhere from $8.00 to $17.00 per square foot depending on the design and selected concrete finish.
What are top benefits of a concrete patio?
Versatility; concrete can be easily formed into any shape, this allows us to custom design your dream patio!
Durability; concrete patios can withstand a wide range of weather conditions
Low maintenance; concrete patios will last long after your wooden deck rots away