A combination concrete finish is our favorite for larger areas where you want a higher level of function as well as a decorative look without breaking the bank.
Not only does combining contrasting or alternate finishes add a higher level of visual appeal, it also serves to create a natural break in large surface projects. We can use a combination of broomed, exposed, stamped or smooth finishes to help promote flow and function of a large area and pull in any number of different effects while helping keep costs in line.
The overall cost for combination decorative concrete varies depending on finish, color, and texture options. The cost can run close to stamped, or slightly less depending on choice. Because any combination of broomed, exposed, stamped, or smooth finishes can be formed in endless design patterns, you can achieve a stunning look at an incredibly affordable cost.
Here are some recent examples of our combination concrete finish projects in Abbotsford and throughout the Lower Mainland.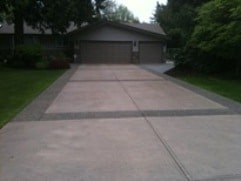 Long broomed aggregate concrete driveway.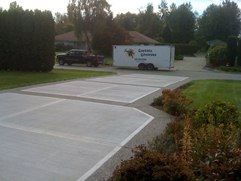 Traditional broomed aggregate concrete driveway.
Beautiful cobblestone concrete stamped deck with a view.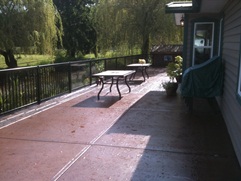 Multi colored concrete with swirl and large ashlar stamped concrete border.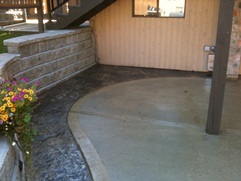 Stamped and broomed combination concrete patio.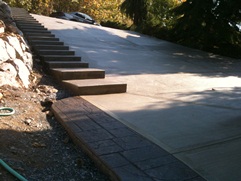 Concrete driveway with brush stamped staircase.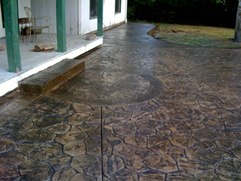 Gorgeous granite texture concrete patio with detailed concrete inset.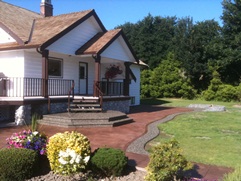 Red combination backyard concrete patio with firepit.
Smooth exposed aggregate and broomed concrete combo walkway.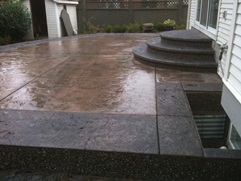 Stamped colored deck with staircase.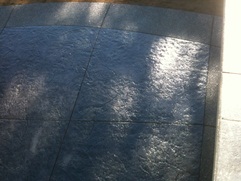 Close up of a combination stamped concrete deck.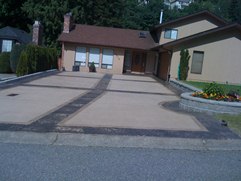 Colored stamped concrete driveway.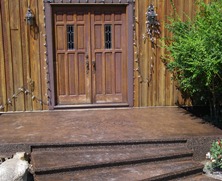 Stamped concrete front patio and steps with combo inset.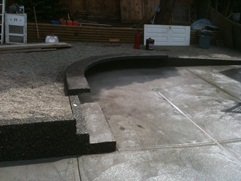 Sunken stamped concrete patio with colored swirl finish and exposed aggregate concrete.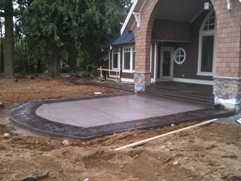 Stately swirl stamped combination front walkway and steps.
For more information on any of our combination concrete projects or to speak with our Abbotsford concrete contractor about your own project.
Call Captain Concrete at 604-302-0020 or fill out our online contact form today.