Broom finished concrete is one of the oldest styles of concrete finishes available and the most affordable cost option for concrete finishes. The broomed concrete finish is obtained by brooming the surface in the final stages with a concrete broom.
A broomed concrete surface is very durable and a little rough, providing a high traction surface. Broomed concrete around the pool or a broomed concrete patio are very popular for these reasons. A simple broomed concrete finish is commonly used in combination with other more detailed finishes such as exposed aggregate. Broomed concrete with a stamped border driveway is another popular combination. At Captain Concrete we also offer broomed concrete finish with color.
There are plenty of options when it comes to designing and staining broomed concrete. Each and every concrete project is 100% customizable and unique.
Here are some broomed concrete pictures from previous projects.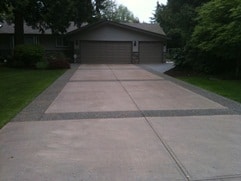 Colored broom driveway, exposed borders.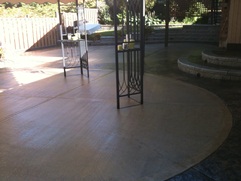 Colored, broomed patio, stamped borders.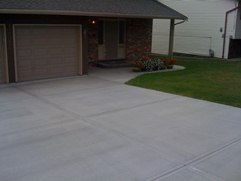 Broomed driveway and sidewalks.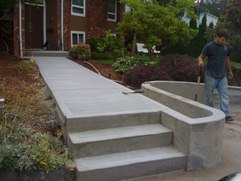 Broomed sidewalks and steps with planter.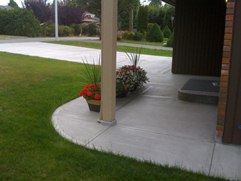 Broomed entry.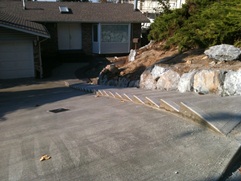 Steep broomed driveway with stairs.
Please contact Captain Concrete at 604-302-0020 for more information about additional broomed concrete finish options.