Stamped concrete is an affordable way to replicate the look of natural stone on your driveway, patio or pool deck while creating a high end finished product with great design appeal.
At Captain Concrete we use stamped concrete in a variety of different projects. For design savvy and/ or budget conscious homeowners we like to use stamped concrete in combination with more affordable aggregate and broomed concrete to create a truly unique finished product. This makes the driveway, sidewalk, patio, stairs, or pool deck look less repetitive and more friendly.
Stamped concrete requires some additional maintenance if you want to keep it looking good. A stamped concrete sealer should be applied every 2-3 years to protect the colour and surface definition of the concrete.
Stamped concrete costs depend on materials and labor, the complexity and number of different stamped concrete patterns used, and stains and coloring affects. Generally the cost of stamped concrete is more affordable that installing natural stone, brick or pavers.
We offer a variety of concrete stamp designs and patterns to suit the design style of your home: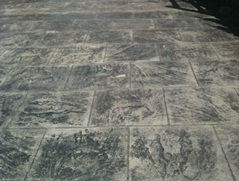 24 inch Square Slate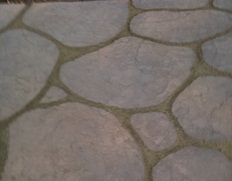 Carved Granite Texture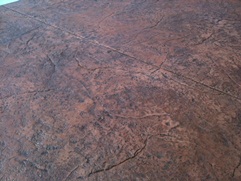 Granite Texture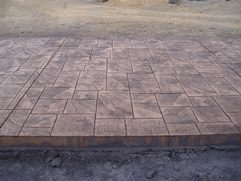 Large Ashlar Pattern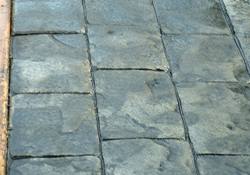 London Cobble Pattern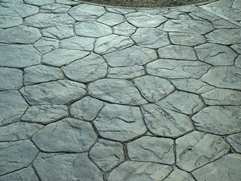 Random Stone Pattern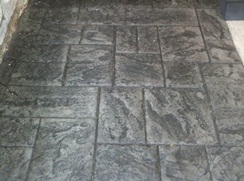 Rough Cut Ashlar Slate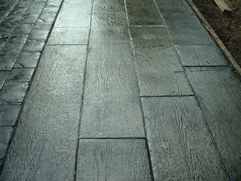 Plank Pattern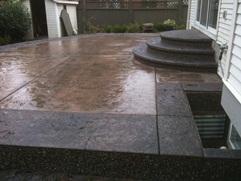 Slate Texture Pattern
Ask us about other concrete stamping patterns or how you can used our stamped concrete patterns in combination to create a 100% unique look!
Interested in our stamped concrete patterns? Call Captain Concrete at 604-302-0020 to speak with our trusted concrete contractors who have serviced Abbotsford BC plus the Fraser Valley for over 30 years!