No stairs are too small, too large or too complicated for our talented crew. We have what it takes to create or replace stairs where you need them in a variety of shapes, colors, and textures.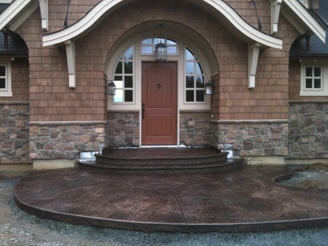 Colored and stamped curved stairs.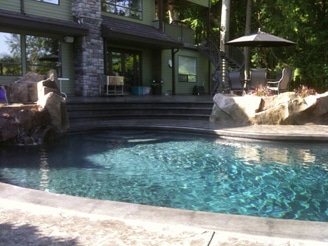 Colored, curved, smooth steps.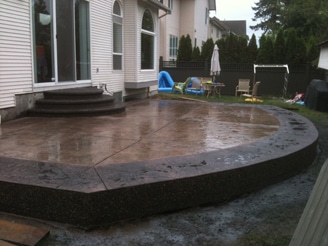 Round, bullnosed, stamped stairs.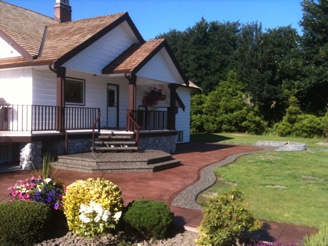 Exposed, bullnosed, angled stairs.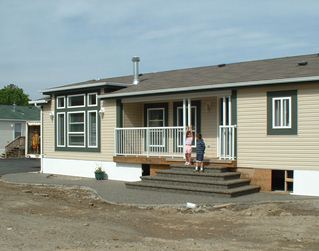 Exposed sidewalk with three-sided bullnosed steps.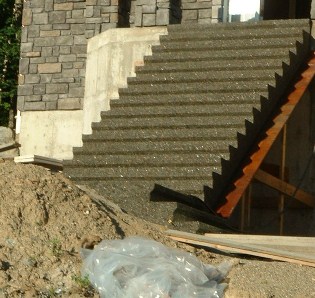 Large suspended, exposed steps.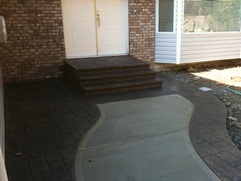 Broomed sidewalk with stamped border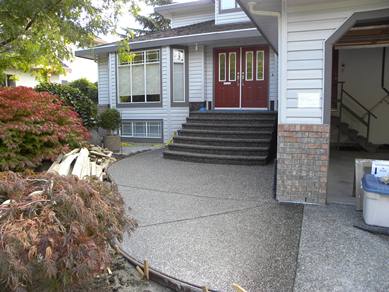 New entry with large, curved, exposed steps.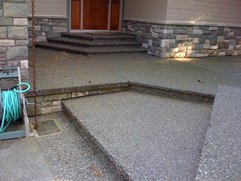 Various angled stair treads in entry way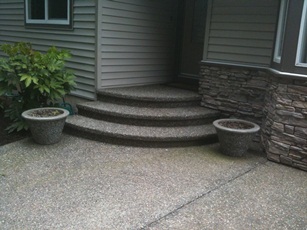 Exposed aggregate front entry and steps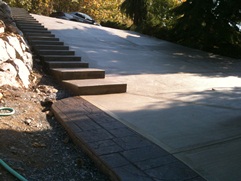 Stamped stairway on next to broomed, sloped driveway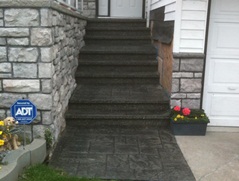 Stamped, colored concrete stairway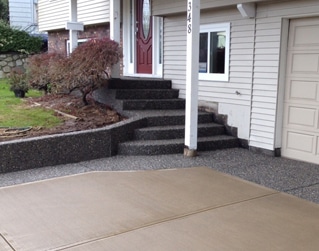 Exposed aggregate entry stairs with retaining wall from a complete driveway design in Abbotsford, BC.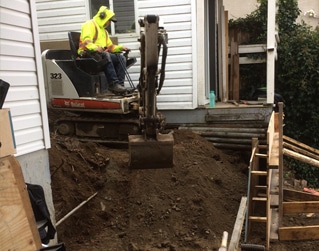 Excavating for grading and forming stairs for basement suite with very tight and steep access (40" wide).
More preparation for steep concrete stairs to basement suite.
Like What You See?
Browse Other Project Galleries