Our work is not limited to driveways, patios, sidewalks and stairs. The photos below illustrate some of the other concrete jobs we have done. We are only as limited as your imagination.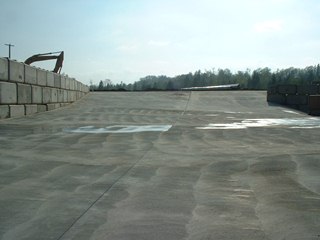 2-3 Acres of Yard slab for new Concrete plant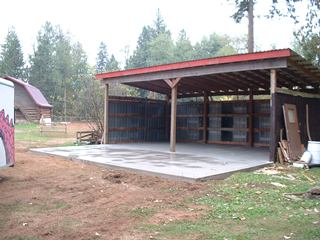 Barn slab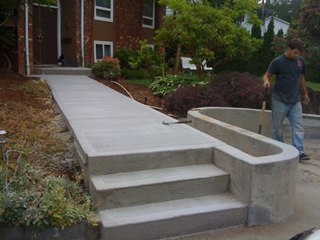 sidewalk and retaining wall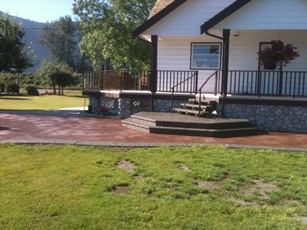 Exposed aggregate stairs and swirl finish sidewalk and deck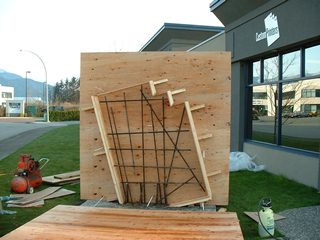 Custom concrete sign for a printing company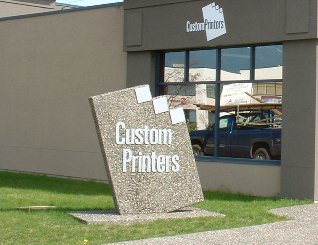 Finished concrete sign for Custom Printers in Chilliwack, BC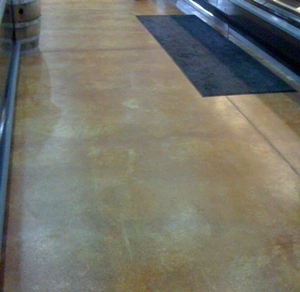 Design, pour, acid stain and seal floor for
retail store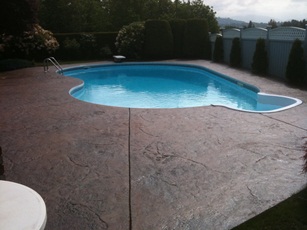 Colored granite stamped and sealed pool deck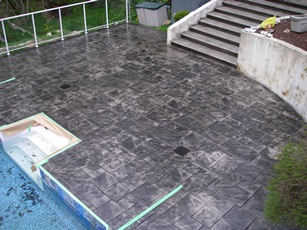 Large Ashlar stamped pool deck,
stairs and patio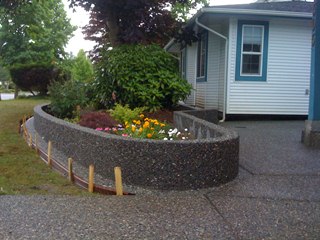 Aggregate flower bed retaining wall and sidewalk, entry way.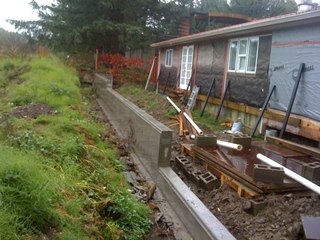 12-48 inch retaining wall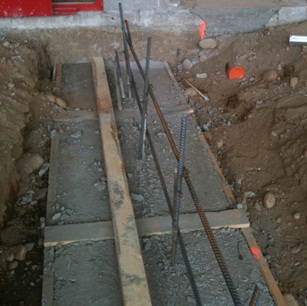 New foundation and slab for washrooms at Abbotsford Airport
Remove inside slab, install trench drain, and slope floor.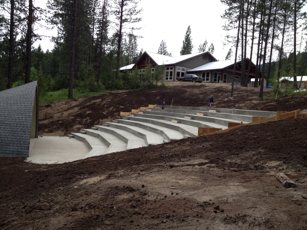 Amphitheatre project for bible camp in Grand Forks.
Like What You See?
Browse Other Project Galleries