Big or small, steep or flat, simple or complicated, we can handle all your concrete driveway designs and create the look you want. From new construction homes to concrete driveway repairs our Concrete Contractors are busy helping homeowners throughout the Fraser Valley with great concrete driveway designs. Learn more about all of our concrete driveway services and finishes for your next project or call us at 604-302-0020.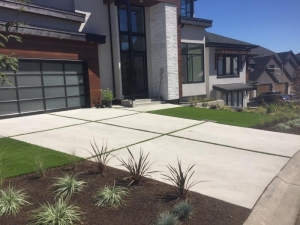 Modern concrete driveway with grass strips on Eagle Mountain in Abbotsford.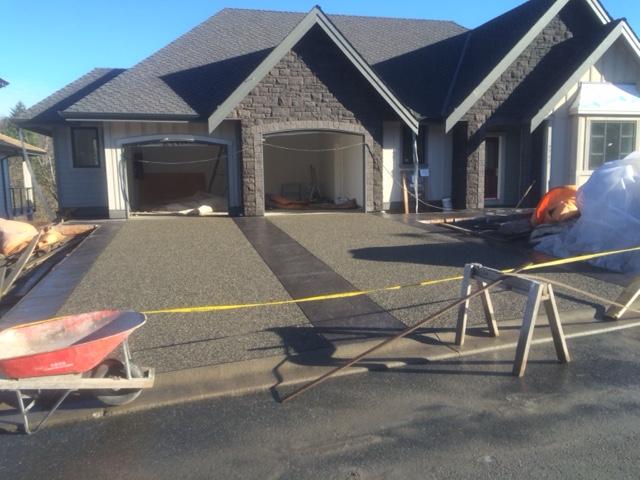 Eagle Mountain stamped concrete and aggregate driveway.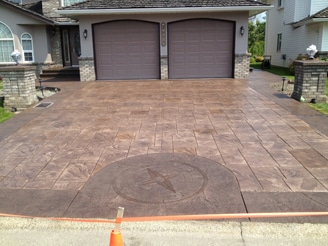 Intricate stamped concrete driveway with borders and focal compass design.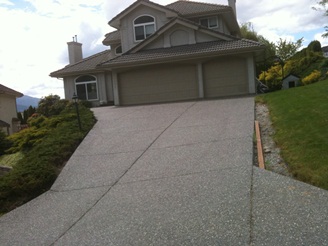 Wide and steep aggregate driveway.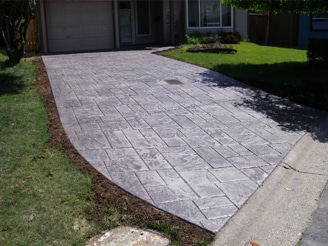 Stamped driveway with rough cut ashlar pattern.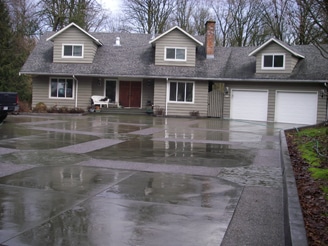 Combo concrete driveway with swirl, exposed and stamped concrete design.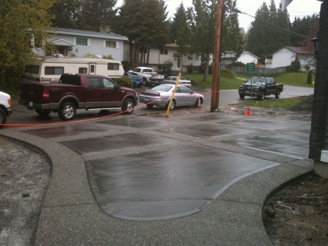 Combo concrete driveway with exposed aggregate borders and colored broom finish.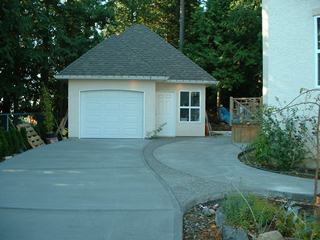 Broomed concrete driveway with exposed aggregate concrete and smooth finish to detached garage.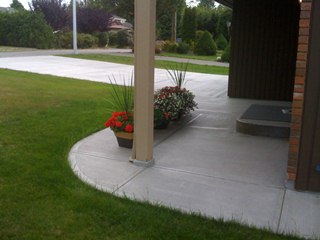 Close up of a broomed front entrance sidewalk along with large driveway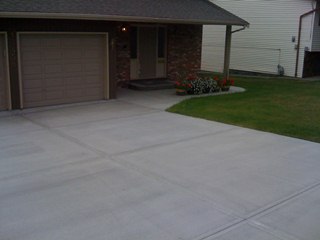 Streetview of a finished concrete driveway repair project featuring broomed finish.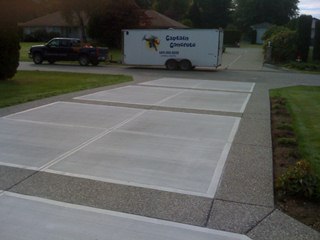 A classic broomed driveway with aggregate border.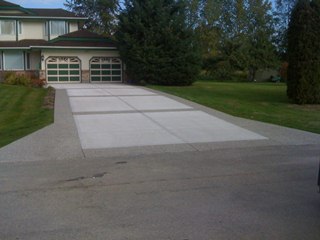 Street view of long broomed concrete driveway featuring aggregate border.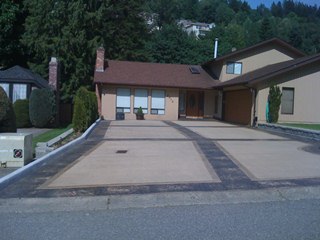 Large colored concrete driveway with stamped concrete borders.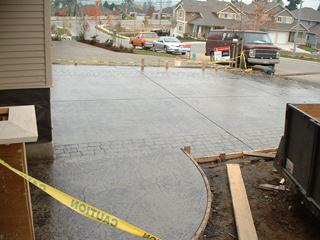 New construction home with two-textured stamped concrete driveway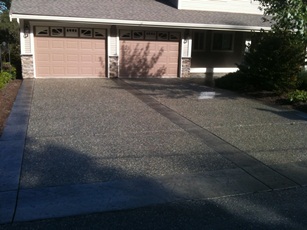 Large aggregate driveway with stamped border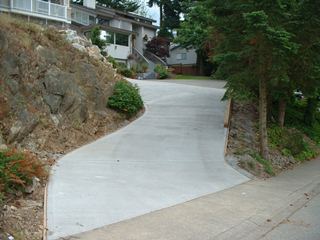 A long, windy and steep broomed concrete driveway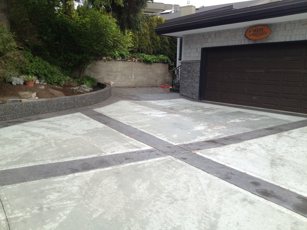 Broom finish driveway with stamped borders and exposed retaining walls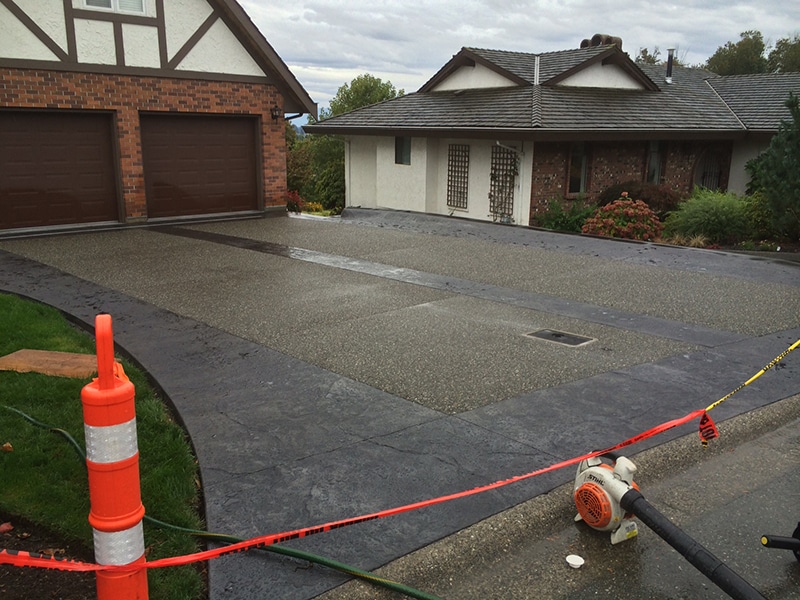 Driveway featuring stamped concrete border and aggregate center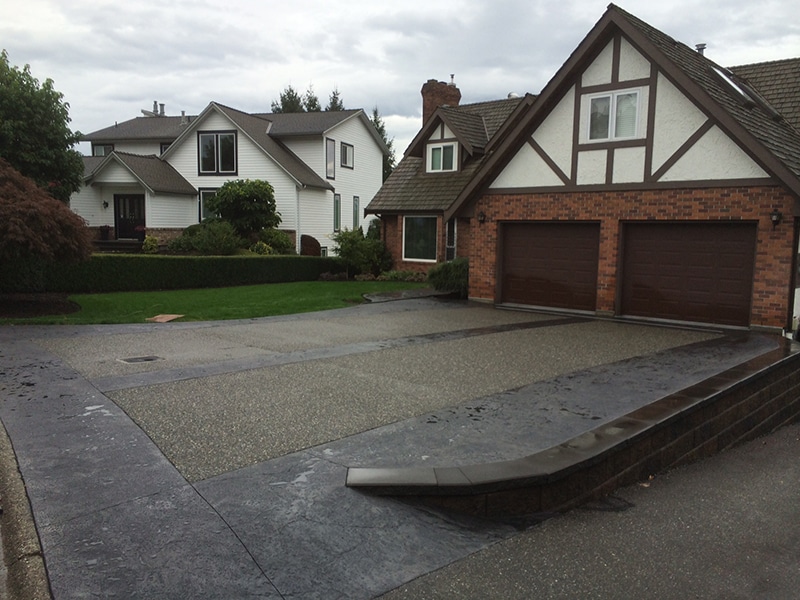 Finished stamped concrete driveway with aggregate and retaining wall.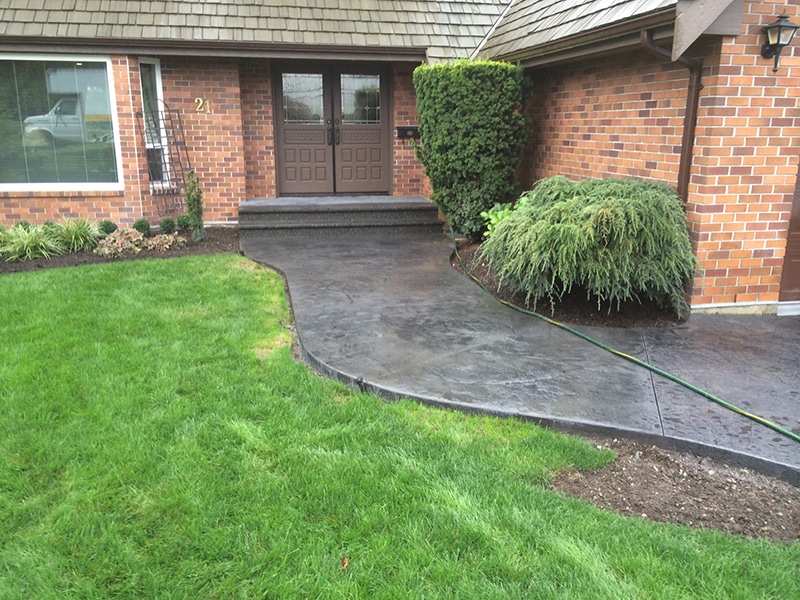 Close up of stamped concrete walkway leading to front door.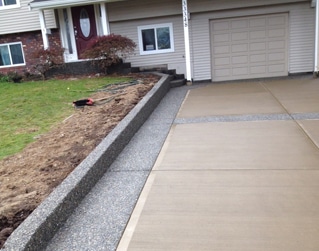 Driveway design in Abbotsford with exposed aggregate entry, stairs, retaining wall and border with coloured broom finish middle sections (Thyme colored concrete).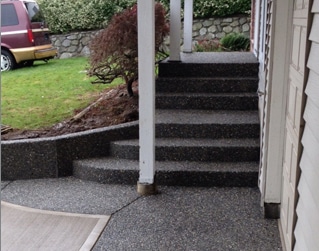 Close up of exposed aggregate concrete driveway design with stairs and retaining wall.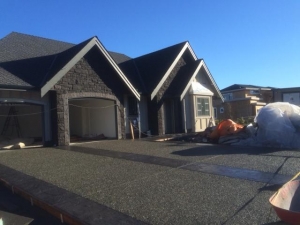 Aggregate concrete driveway with stamped concrete borders.
Like What You See?
Browse Other Project Galleries